At Totley All Saints, we are committed to ensure that the rights of each & every child are fulfilled & that they are fully aware of the responsibilities that this brings. As such, we have already achieved SILVER as well as the Recognition of  Commitment for the Rights Respecting School Award & are well on our way to achieving GOLD!
What is the Rights Respecting School Award?
The Unicef Rights Respecting School Award supports schools across the UK to embed children's human rights in their ethos and culture.  The award recognises achievement in putting the UN Convention on the right of the child (UNCRC) at the heart of a school's practice to improve well-being & help all children and young people realise their potential.
The award is taken from the principles of equality, dignity, respect, non-discrimination & participation. The initiative started in 2006 and schools involved in the Award have reported a positive impact on relationships & well-being, better learning & behaviour, improved academic standards & less bullying.
The 'Rights Respecters'
The Rights Respecters include: Zach Butcher & Hebe Jenkinson (Y1), Charlie Rose & Darcey Lawton (Y2), Ben Sedgewick & Flossie Tomkinson (Y3), Evie-Louise Ramskill & Oliver Mather-Scott (Y4), Jessica Diggins & Jesse Drought (Y5) plus Alex Hydes & Ruby Winslow (Y6).
The Rights Respecters will be coming together with the Eco-Saints for a lot of joint working this year including fulfilling the Rights Respecting School Award Action Plan – all under the expert guidance of Mrs J Brown (Y2) & Mrs Leggett. We know they will do brilliantly!
Our 'Rights Respecters' meet every two or three weeks to discuss how to progress with the award, and improve our Global Citizenship within school, community and world.   They will take suggestions and ideas from their classes and feed them back so that all children in school have a say in the decisions school makes (Article 12).

"We love having a say in what goes on in school.
We feel like we can make a real difference!"
– Rights Respecter
The 'Rights Respecters' have already helped put together the action plan for the award, decided how we can best learn about the UN Rights of the Child (as everyone in school must begin to be aware of these) and consult their classes on what they think some of the school PE budget should be spent on.
TASS Rights Respecters will be very busy in the next two terms promoting the UN Rights of the Child within the school community, discussing important issues that affect children and collating  evidence for our level one award.
Events
In September, we joined other children round the world in the World's Largest Lesson to learn about the Global Goals for Sustainable Development. Children learnt about the goals to protect our world and make it a better place now and for generations to come.
On 14th October we celebrated  Action Aid's BIG ME Day. Children (and adults) dressed up as what they hope to be when they grow up: doctors,
astronauts, footballers, etc. Through assemblies and lessons they considered how other children round the world may not have the same opportunities as them, but raised money for Action Aid to help the children in most need around the world to have access to education.
Every year we support Children in Need, and groups of children regularly organise themselves to raise money for local and global charities and good causes. Click to visit our Children in Need page.
We also support Operation Christmas Child & put shoe boxes together containing gifts for children in poor or war torn areas of the world.  We also sent a book of best wishes and messages which was then hand delivered to a  primary aged child in Macedonia over Christmas.  Adam Tankard (the Sheffield Area Representative for Samaritan's Purse) will be coming into school to feed back from his experience and tell us about the child.
We have also had a group from the Royal Bank of Scotland visit us to deliver workshops on 'Money Sense', which was created by experts to help children have a better financial future. Nick Clegg, MP for Sheffield Hallam, also visited to see what was happening! Visit our Money Sense page to find out more.
In March, the Y3s & Y4s held a Fairtrade Cafe & Shop & sold Fairtrade items & drinks to parents as well as put on activities that they could do in order raise awareness. They managed to raise a fantastic £91.00 for Unicef plus £63.00 for Traidcraft!
In May we held a Bun Sale for Christian Aid & managed to raise £60.22!
The Y6s also went to the grand refurbishment of the local Co-op & were given lots of Fairtrade items as a gift.
In March, we also marked World water Day by dressing in blue for a 50p donation & taised £101.90 for water Aid.
We have a link school in Nigeria which Y4 communicate with each year. 
TASS Rights Respecters will be considering how we can broaden these links in the future.
Year 5 participate in a partnership with YMCA White Rose & have raised money for various charities over time through a wide variety of fundraising events.
To find out
more please click our Y5 & YMCA Enterprise Project page.
As part of the RRSA and our current Global Citizenship learning, we also enrich our curriculum with the following annual events/ campaigns:
Fair trade Fortnight (week beginning Mon 27th February)
World water day (22nd March)
Send my Friend (May ) – an annual campaign to get all children around the world a quality education.
UNICEF Day for Change
World Day Against Child Labour( 12th June)
World Refugee Day (20th June)
Global Week (June) – to learn about other continents and cultures.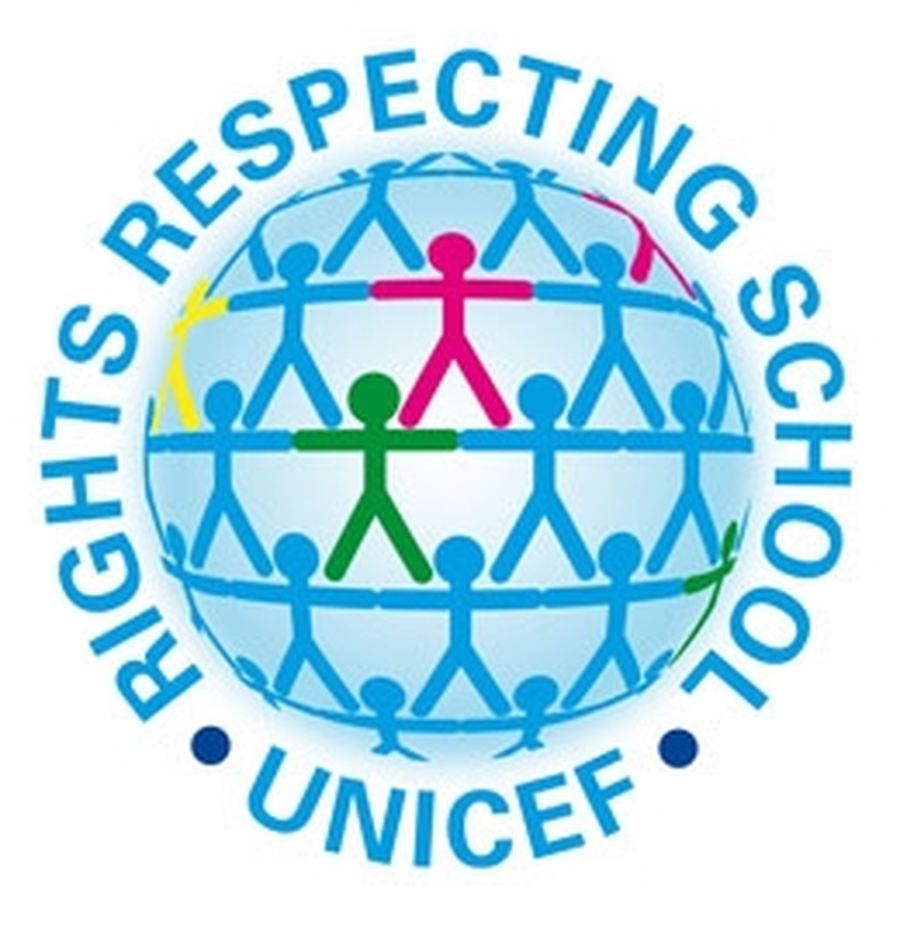 As a Rights Respecting primary school, we have also been able to take advantage of BT's offer to supply free Internet Safety Workshops.
For more information on the Rights Respecting School Award,
please click to go to the Unicef website.